BitScreener
BitScreener is a finance-focused unified platform of cryptocurrency and stock tracker powered by blockchain,It integrates data of separated spaces of stock and cryptocurrency into a single platform, allowing traders and investors to track their investments ,aims at tracking 2000+ cryptos, 100,000+ stocks and thousands of other equities around the globe in real-time for its community.
BitScreener is the blockchain-based incentivization via token BITX. BITX
is a vehicle for transferring value between content contributors and content consumers. The financial writers or researchers who deliver the value will be awarded BITX and the readers or traders who consume value, to some degree, may need to spend the token.
In q1 2017, the launched the beta version of BitScreener iOS App called Crypto Tracker by BitScreener, now they have over 1.2 million traders and investors,Android App Hits 5000+ Downloads after 3 Weeks of Launch,have 1000 users daily,and the app are in the top 100 financial app in over 30 countries.
BITSCREENER ECOSYSTEM can make a lot of operations:
Tracking more than 5500 trading pairs of cryptos
Harvesting live data from 100+ exchanges
Unique screening tool with hundreds of filtering criteria
Real-time price and volume alert on mobile devices
Advanced charting with technical analysis
BitScreener, as a pioneer in crypto data processing, envisages to consolidate the global financial data delivery and crowdsourced content and fuse the cryptocurrency market tracker and the equity market tracker.
The team all to different continents with various backgrounds, the members are committed to the innovations and ultimate goals of BitScreene.
Its an increbile team with advisors who was in the another project who right now ar in the top 50 coinmarketcap.
Roadmap
Q1-2017
Team formation
Conceptualization
Q2-2017
Released the first version of iOS App BitScreener
Achieved 1000 Daily Active User (DAU)
Q3-2017
Released the first version of Web BitScreener.Com
App BitScreener had 5000 DAU
Q4-2017
App BitScreener achieved 20,000 DAU
Web achieved 200,000 Monthly Active Users
Q1-2018
Implemented real-time price and chart on App
App is in top 100 financial apps in more than 30 countries
Q2-2018
Release the Android Version
Synchronize Watchlist and Portfolio on App and Web
Launch the Token Sale (BITX)
Q3-2018
Implement the first version of Community-Generated Content Subsystem
BITX can be used to purchase advanced services
Q4-2018
Implement the BitScreener Point and Blockchain modules
Develop the BITX reward module
Q1-2019
Launch the full version of crypto market tracker on both on App and Web
Deploy the full version of content subsystem, allowing contributors to get BITX
Q2-2019
Implement the first version of Singapore stock market tracker
Q3-2019
Launch the full version of Singapore and Vietnam stock market tracker
Q4-2019
Launch the global stock market trackers: 30-50 countries
Launch the full version of data and content system for both stocks and cryptos
Token sale:
Volume:
450,000,000 BITX
No inflation, volume fixed in smart contract
Maximum token amount for sale:
139,500,000 BITX


Token Price:
1 ETH = 7154 BITX
Future "miners" (content contributors):
20%
Team:
15%
Future Operations:
30%
Advisors and Marketing:
4%
Accepting:
ETH
Minimum contribution:
0.2 ETH
Softcap:
1,000 ETH
Hardcap:
15,000 ETH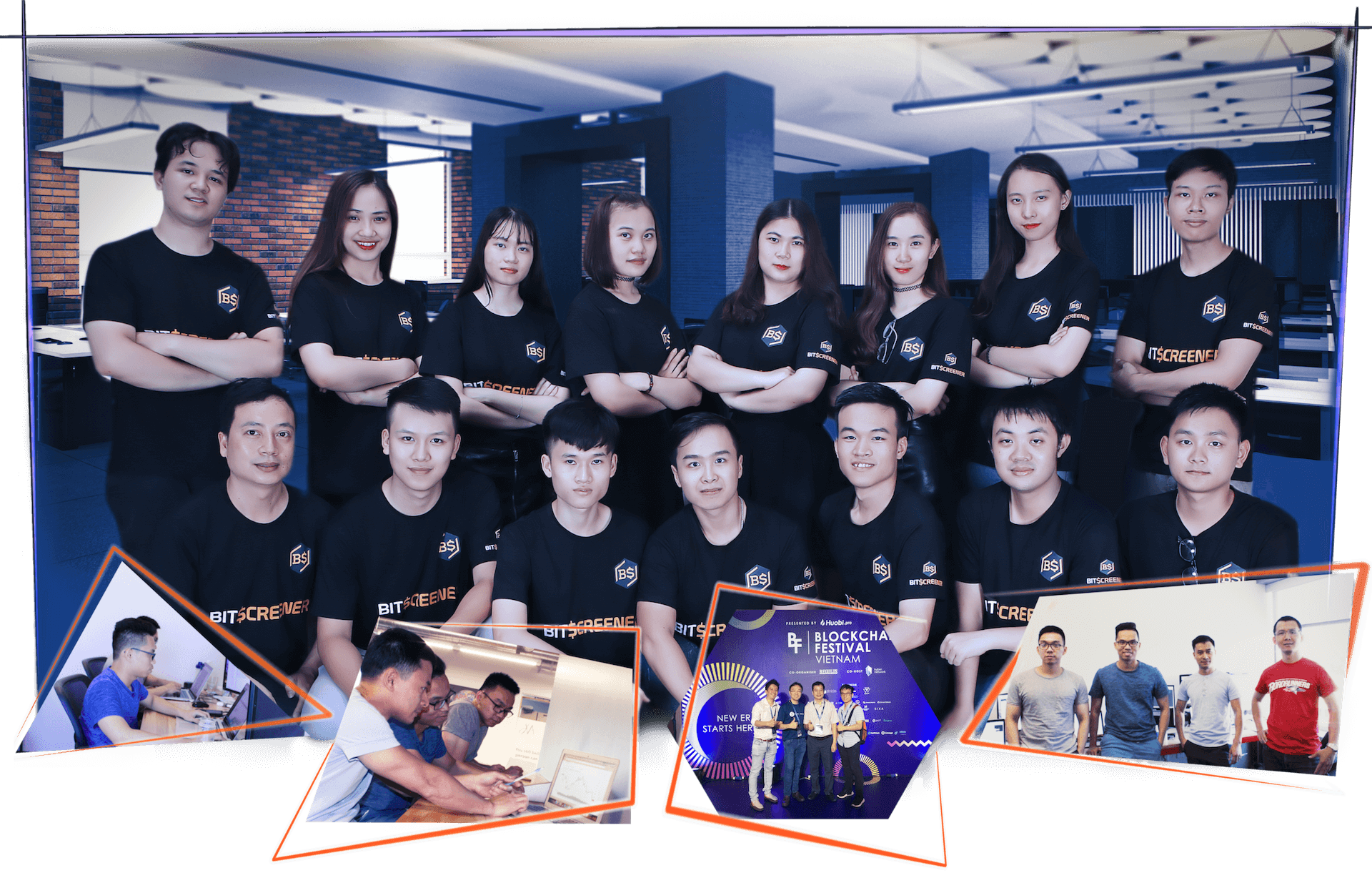 Website : http://www.bitscreener.com/
Twitter : https://twitter.com/bitscreener
Telegram : https://t.me/bitscreener
Facebook : https://www.facebook.com/bitscreenercom
Whitepaper : https://storage.googleapis.com/files.bitscreener.com/tokensale/BitScreener_Whitepaper.pdf
LinkBtalk:https://bitcointalk.org/index.php?action=profile;u=1785478
0x867987CAc17CF76083Fd8fd5F33B455fDbCBe008