"Nauticus" provides user-friendly, efficient and secure crypto banking, payments and eCommerce solutions utilizing blockchain technology, underpinned by the Nauticus Coin. The Nauticus crypto and fiat exchange opens mid-2018. ICO LIVE.
The Nauticus platform is an Australian project whose goal is to create a convenient platform for conducting reliable crypto-currency transactions. It will perform the most popular at the moment cryptocurrency operations, but it is much better and more interesting than all the existing stock exchanges.
The platform is as diverse as possible. It gives an opportunity to withdraw about 100 cryptocurrencies and, in addition, as many as 7 different presently existing fancy currencies. With time, this number is planning to increase.
Nauticus is registered as an independent translation dealer in AUSTRAC (Australian Government Regulator). It should also be noted that the project is already being registered with international regulators for combating the financing of terrorism and money laundering, as well as in global agencies for securing an international banking license and credit data. So there is no problem with trust on this Australian site.


The basis of Nauticus will be 3 modern cryptocurrency Bitcoin, Ethereum and project tokens. It should be noted that using the internal NTS token, the user will have a 50% discount on commissions from transactions inside the exchange. Thus, the developers want to encourage users to buy the NTS token, which will make it possible to repeat the success of the internal tokens of Binance and KuCoin exchanges.
This exchange is not as simple as it seems initially. It has a number of significant advantages over its competitors, and one of them is a simple interface. All users will be comfortable to use this platform, there are in view of both experienced professionals and beginners. Also, we can not fail to note the high level of reliability of this project. For example, a purse presented on mobile devices will be protected by two-factor authentication, biometric authentication (using smartphone fingerprint sensors, face recognition and voice recognition functions). Also, developers offer for the purpose of storing assets separate wallets (cold and hot), which are protected by complex coding.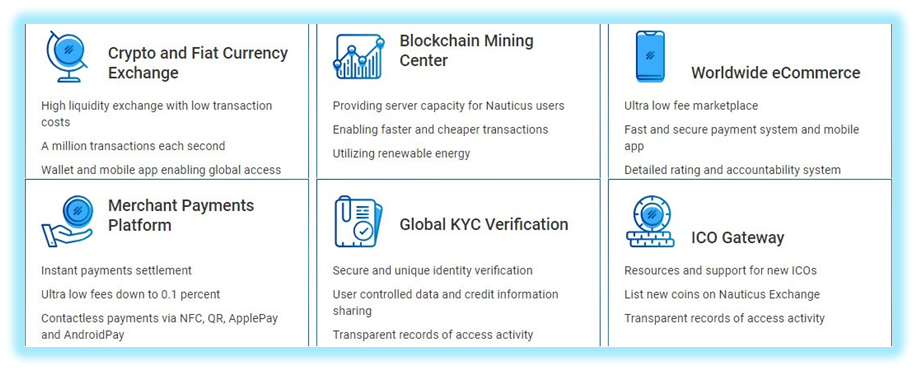 It is planned to implement several activities in the future. I'm sure that this team will definitely achieve all of its goals, because their landmark is one of the best exchanges at the moment - Binance. The internal NTS token has absolutely every chance of repeating the results of the internal token of the Binance exchange. In the presented situation a lot depends on the trading platform presented as a result. The road map is painted for five years ahead, until 2023, but this is understandable. Any exchange, as practice shows, takes time to build up turnover. In any case, investors and traders will benefit from the appearance of a reliable crypto exchange.
Results.
Everyone independently decides whether to acquire this token. The team found that they have more than 270 competitors, but they are not at all embarrassed. Large and strong competition means that it really interests the entire cryptocurrency market and significantly stimulates the team for a better job.

https://bitcointalk.org/index.php?action=profile;u=1080044
0xDaeb3f47f60FE496A0828DAA3939c168c971367B