Plentix ICO : ICO Review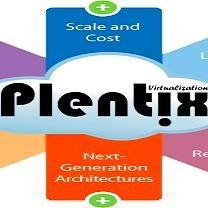 Ever got a message saying "download the xyz application by clicking on the link to earn so and so reward"? Yes, we all know how this works, we click on the link, download the application or create an account on a website and then both the referrer and us the referee, earn a particular amount as a reward. Or do you hold a business and have tried out this simple marketing tactic that uses old users to bring in new users by rewarding them through what is termed as a referral program. These programs has proved to be a very efficient method of marketing for all companies and are widely used but something seems to lack when things are dug deep.
Role of Plentix Referral programs, though a very good way to engage new users is not used to its full potential which results in loss of opportunities worth more than hundreds of thousands of dollars. To let businesses use this unused potential, Plentix has been formed and it aims towards providing a platform that would not only help businesses and brands to generate better returns but also the customers to be rewarded in a better and faster way. Through the platform of Plentix, businesses will be able to easily create the best of referral programs that they can then use to have maximum profitability. The customers who use those referral programs will also be rewarded in the form of Plentix's token (PTN). 
 Apart from being helpful to customers and the businesses Plentix will also help the developers as it allows them to create new functionalities, on the platform itself, which the developer thinks might help businesses grow in one way or the other. Once those functionalities are made available for the users, businesses can opt to use them for their benefit while the developer will get paid for providing the service everytime a user chooses to use his/her creation. This can be seen as a great opportunity by new developers to try out their skills and be paid. 
How to make money on PLENTIX
To get the maximum profit from the platform, it's enough to make purchases from the platform partners. When you make a purchase in a particular enterprise, you automatically receive PTN tokens. You can use them at your own discretion in other institutions.At the same time, other businesses receive information about your purchase and can recommend the product suitable for you, based on a specific purchase.
PLENTIX token
The implementation of tokens within the ICO is planned at 400000000 PTN. For convenience,the several payment methods have been implemented: Fiat, BTC, ETH, LTC.
The ICO Team
Yashar Toopchi (Co-Founder & CEO)10-year experience in the IT industry. He worked in Cisco, Accenture and Telstra.Alex Javdanitehran (Co-Founder & COO)More than 15 years of experience in the IT industry, he worked for Microsoft and Telstra.Sirus Moghadasian (CTO)One of 20 persons in the world with 5 CCIE (Cisco certificate), more than 15 years in the IT industry and experience in Accenture.Sasha Blackler (Marketing & Business Development)More than 25 years of experience in the IT industry. He worked for Accenture and BCG.Adrian Wakefield (Software Developer)Degree of the computer sciences protection . Experienced frontend & backend developer.Maziar Rezaei (Senior Software Developer)More than 15 years of experience in the field of software.Ali Dorri (Blockchain Security Architect)Disciple PhD, 3 years of Blockchain research, many articles in this field. Security expert in the blockchain.Saeed Rastegar (Blockchain Architect)PhD, 10 years of experience in the field of computer science. He began his research on "high-speed blockchain".Dunkan Malumbe (Legal Advisor)A holder of a legal degree. Legal specialist in the field of law in the information technology and the right to cyber, space and telecommunications.Howard Liu (Business Analyst)He worked for Oaktree. Experience in achieving sustainable project results. Communication and management skills of the holding company.
Prognosis
Considering the ideological platform, we can say that another channel of advertising for business will be very useful. In addition, there are enough specialists to develop referral programs for today. Only new and innovative tools for implementation are needed.The blockchain technologies are perfect for such purposes.
Detailed information can be found on the official website: https://plentix.io/#
Other contacts:FB: https://www.facebook.com/plentix
Twitter: https://twitter.com/plentix_ico/
LinkedIn: https://www.linkedin.com/company/18305379/
Telegram: https://t.me/joinchat/BDJxjxEf3BUMKQLa3pIAHA 
 TMTboy 
  https://bitcointalk.org/index.php?action=profile;u=1638110 
 0x6103B19D5A06FcA42368D639f451Ba5E7C0f47E7