Neironix

Neironix is the first independent international rating agency to assess investment risk in the blockchain economy. Notations are automatically assigned to projects based on the results of mathematical calculations, neural networks and multidimensional analysis of large amounts of data. The platform is designed for risk analysis and risk management, which is characteristic of projects involving investments in projects with a high degree of uncertainty.
Neironix, as a global financial analyzer for the cryptocurrency markets, allows you to collect and categorize aggregated risk factor information that is interpreted for later use of the rating for ICO and blockchain projects.
The advantage is that Neironix stands out.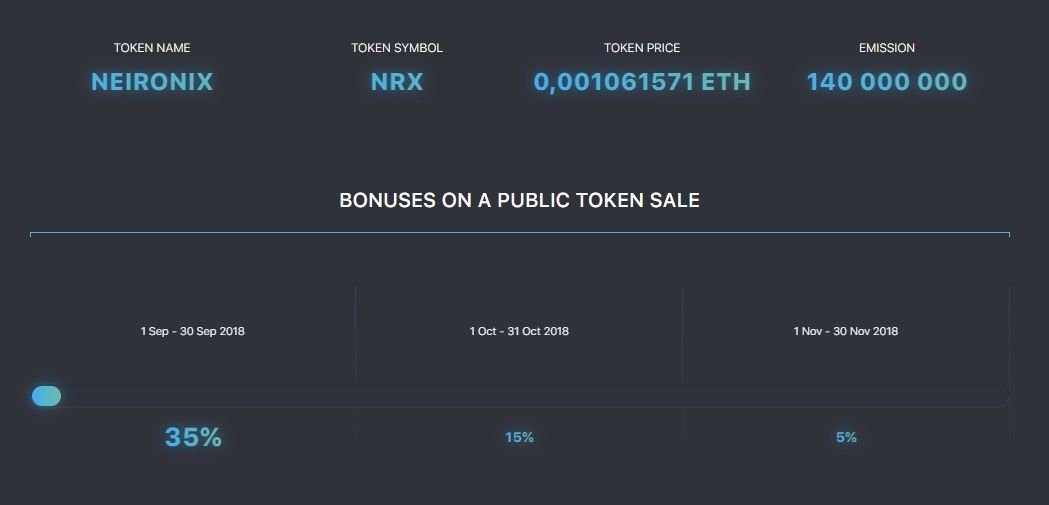 Historical file
Transparency of information
Neironix as final product
The singularity of the team
Neironix develops cryptocurrency market standards
Transition time
Interactive data analysis
Online tracking



The Neironix ecosystem includes:
Neironix uses a set of tools - content feeds and information needed to select ICO projects to invest. Neironix targets private and professional investors as well as ICO projects.
Neironix for private investors
Results of the final ranking, multi-dimensional counting of ICO projects;
Monitoring and notification of changes to the rating of a specific ICO project;
Follow-up on the implementation of the main obligations under the roadmap for each ICO project implemented;
Cognitive analysis of relationships in traditional and social environments for each ICO project implemented;
Popularity index of crypto-conversions and tokens;
Analysis for the financial markets;
Access to an adjusted financial monitoring monitoring notification system
Neironix for professional investors
Results of the final ranking, multi-dimensional counting of ICO projects;
Dynamic monitoring of risk factors and their degree of influence on the final score;
A flexible system for tracking and reporting deviations from acceptable risk levels for a specific ICO project;
Follow-up on the implementation of the main obligations under the roadmap for each ICO project implemented;
Structured capital analysis for each ICO project during the token sales phase;
Structured analysis of the main token holders for each ICO project implemented;
Cognitive analysis of relationships in traditional and social environments for each ICO project implemented;
Probable pump and discharge monitoring for each ICO project implemented;
Monitoring schedules for the planned and effective transfer of tokens;
Popularity index of crypto-conversions and tokens;
Indices and multipliers;
Historical data and analysis for the financial markets;
Market overview and analyzes;
Analysis of traditional and social networks;
Structured data for the preparation of professional judgments
Neironix for ICO
Neironix NRX Token ICO Подробнее
ICO Settings
Symbole de jeton: NRX
Token Date of sale: 09/01 / 18-11 / 30/18
Token price: 0.001061571 ETH
Accepted method of payment: Ethereum
Total Delivery: 140,000,000 NRX
Live standard: ERC20
Softcover: $ 1,000,000
Ceiling: $ 31,000,000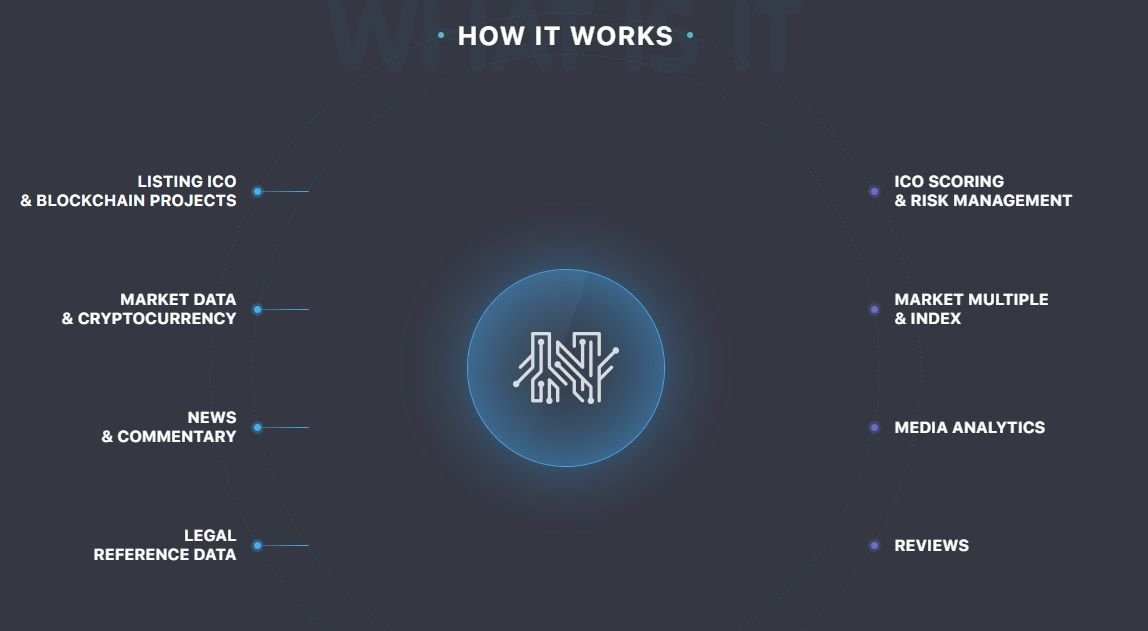 Web: https://tokensale.neironix.io/
ANN: https://bitcointalk.org/index.php?topic=4836574.0
Whitepaper: https://tokensale.neironix.io/files/whitepapper/en.pdf
Facebook: https://www.facebook.com/neironix/
Twitter: https://twitter.com/neironix_io
Telegram: https://t.me/neironix_enn
karik578
https://bitcointalk.org/index.php?action=profile;u=1958794
0x818db7f8bC07f4cEFE0E7585Ab1e14C097fc35fa